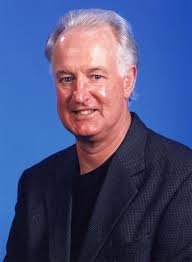 Whenever I went to Orlando to cover a Pacers game during my dozen years on the beat for the Indianapolis Star, it seemed Williams always left a book or two at my seat in the press room. Books he had written. I don't know how involved he was in the management of the Magic at the time, but he somehow found time to keep churning out books. He's got more than 70 to his credit now.
Oh, yeah … did I mention he and his first wife adopted 14 children, to go with five of their own? He keeps busy.
He has a graduate degree from IU, where he helped broadcast the basketball games, and a unique history in the NBA as the GM of the Chicago Bulls, Atlanta Hawks, Philadelphia 76ers and Magic. I can tell you he's every bit as polite and energetic in "real life" as he is in this conversation. He's such a positive thinker, it seems appropriate the Magic have won the first pick in the draft lottery three times during his time with the franchise. If anyone can have that kind of impact on a random drawing, it's him.
He's one of a kind, and worth knowing about.
First aired 2010
---
Tagged with:
author
,
NBA general manager
,
Orlando Magic
,
Pat Williams