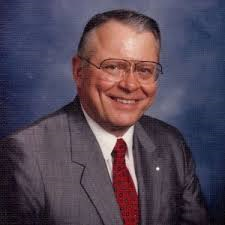 A team consists of more members than those who put on a uniform. The Pacers lost a valuable one when Dr. Robert Brueckmann passed away in 2012. He had been their team physician for more than 30 years, and influenced the careers of a lot of players.
(c) 2012, Pacers.com. Reprinted by permission.
A basketball team consists of more than men in uniform. All of the people in the locker room before, during and immediately after the games contribute to the final score, whether they're dropping game-winning threes or treating knees.
That's why the passing of Dr. F. Robert Brueckmann on Aug. 20 had special meaning to the veterans within the Pacers organization. He was the team physician from the franchise's founding in 1967 into the 1990s, meaning he doctored everyone from Jay Miller to Reggie Miller, from Billy Keller to Billy Knight, from George McGinnis to George McCloud. Talk to the players and others who knew him, and the impression given is of a perpetual Most Valuable Player candidate, the man who helped keep valuable players on the court – or off it, if that was in their best interest.
Brueckmann's funeral attracted several of them. Mel Daniels, Bob Netolicky, Jerry Harkness, Darnell Hillman, McGinnis and Keller attended the calling on Wednesday, as did Roger Brown's wife, Jeannie. Billy Knight was among those at the service on Thursday, flying in to attend. People don't go to that kind of trouble unless they feel a strong desire to pay their respects.
"His contributions were unbelievable," Daniels said. "He kept us going back in a day when we didn't have sophistication in the training room with all this high tech stuff. He always had a positive attitude in the locker room. He was a guy you could talk to. He'd tell you the truth."
---
Tagged with:
David Craig
,
Dr. Robert Brueckmann
,
Indiana Pacers physician
,
Jerry Harkness
,
Mel Daniels