Tony Hinkle had been coaching at Butler since 1921 and had been its head basketball coach since 1926. So, when he was forced to retire in 1970 because he had reached the mandatory retirement age of 70, it was a big deal.
His final game was unforgettable for those who saw it, myself included. Notre Dame came to the fieldhouse named for Hinkle in Butler's final game of the season and delivered a 121-114 defeat. Junior Austin Carr, Notre Dame's All-America guard, scored 50 points while Butler's sophomore guard Billy Shepherd scored 38.
Notre Dame's scoring total was a fieldhouse single-game record. (Butler's would have been.) Carr's total was an individual record. Collis Jones, by the way, scored 40 points and grabbed 18 rebounds for Notre Dame. He wasn't even supposed to start, but the team's starting center, Sid Catlett, missed the bus out of South Bend. Dave Bennett, meanwhile, scored an overshadowed 30 points for Butler.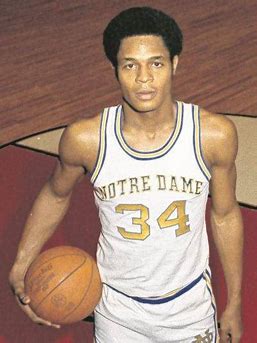 Carr was a unique player. He wasn't a physical freak of nature by any means, just a smooth operator who made it look easy by getting off shots around the basket. He hit 22-of-44 shots against Butler in this game played on Monday evening. Less than two weeks later, he scored 61 points against Ohio University in the opening round of the NCAA tournament by hitting 25-of-44 shots. He followed that two days later with 52 points on 22-of-35 shooting in a loss to Kentucky.
He's still Notre Dame's all-time leading scorer despite being ineligible for varsity competition as a freshman and playing just three seasons – 2 1/2, really, because of injuries. Shepherd completed his career as Butler's all-time leading scorer and still holds the school's record for single-season scoring average. And Hinkle, of course, is Butler's all-time winningest coach and always will be. Nobody will ever coach as long as he did again.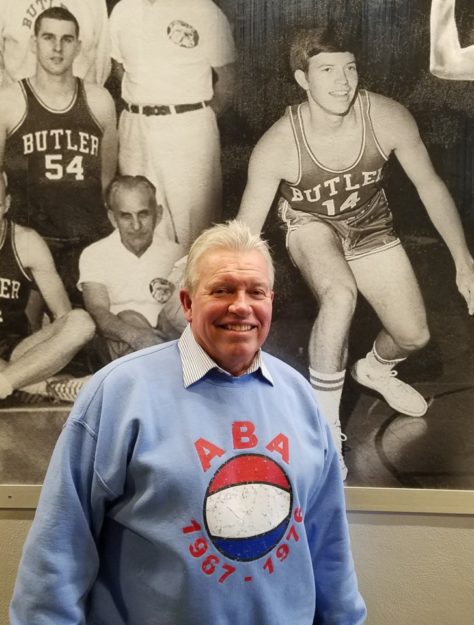 Hinkle was honored in a 25-minute pre-game ceremony that included a statement from President Richard Nixon. He was holding out hope that he would be allowed to continue coaching basketball by being hired as a  part-time employee, in which case the age restriction didn't apply. Petitions were filed on his behalf, but it didn't happen. He was, however, kept on the payroll and given an office until he died in 1992 and the age of 92.
Here's video of the game. It's black-and-white, single camera, shot from the upper reaches of the fieldhouse so it's not anything like what you see today. It will be difficult to  pick out the players, but Carr is No. 34 in a dark jersey and Shepherd is No. 14 in white. The ending is cut off as well, but there's plenty to see.
It's a historic game and worth watching no matter the condition.
NOTE: You can hear One on One episodes with Carr and Shepherd in the "One on One" section on this site. I would have loved to do one with Hinkle.
---
Tagged with:
Austin Carr
,
Billy Shepherd
,
Collis Jones
,
Tony Hinkle