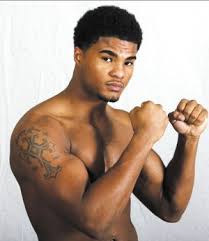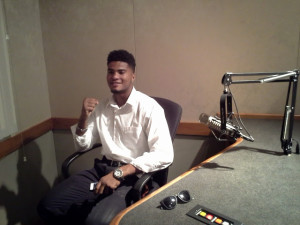 He's the impetus behind one of the most impressive things I've seen in sports.
I had not heard of him, but got a call from a local boxing fan and former Indianapolis Star staff member, Russ Leonard, who told me about this 19-year-old kid in town who was a promising fighter and had opened his own boxing gym on Indy's east side. I called Sims, was impressed with his maturity and communication skills, and invited him to the studio.
He's got quite a story. His father, who had been an Olympic alternate, died when he was six. That, and winning a fight against an older kid in the neighborhood inspired his boxing career. He did well in Golden Gloves, turned pro, then took his first paycheck and opened a gym in a challenged neighborhood so kids in the area would have something to do other than get in trouble. He's been teaching those kids to box, with help from his mother, who had helped teach him to box, his step-father and even his grandmother.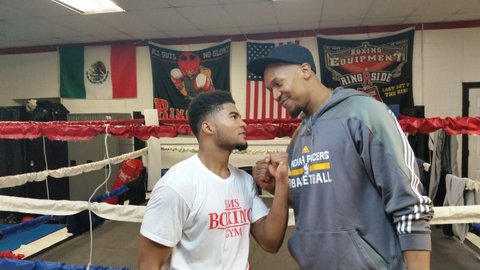 Some of those kids are doing great things in Golden Gloves, but the greatest thing is that kids are literally coming in off the streets to join the gym. I've stayed in touch, and can tell you from personal experience that great things are happening there. Great things could be happening for Sims, too, who is undefeated as a pro and has yet to be challenged. His coach, Hank Johnson, the 1988 U.S. Olympic boxing coach, believes he can be a champion by 2017.
Both the boxer and the gym are winners and deserving of your attention.
First aired 2014
---
Tagged with:
Anthony Sims Jr.
,
Sims Boxing Gym