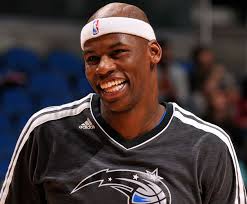 I was there for the beginning of "Baby Al's" NBA career, and was there for the end as well. We had this telephone conversation after midnight, after Harrington had spent a day with ESPN types to see if he had the skill and interest in a broadcasting career after he retired.
He could do it. He's a natural communicator, an upbeat, charismatic guy who lights up every room he enters.
Straight out of high school when the Pacers drafted him in the first round in 1998, he progressed rapidly from the teenager who was picked on by the vets. He was the runner-up for Sixth Man of the Year one season, and once scored 40 points off the bench for the Pacers. He also had a 40-point game against them.
He was understandably frustrated by playing behind Ron Artest at small forward, and it appeared as though he was going to be stuck there for awhile. So, he asked for a trade and was sent to Atlanta, where he got all the playing time he wanted — but way more losses. He came back to the Pacers a second time, but was caught up in the deal that sent Steven Jackson and others to Golden State.
Harrington played from the age of 18 to 33, and made seven stops. He stands as an example why NBA players shouldn't mess with happiness. (Lance Stephenson and Antonio Davis know, too.) If you get with a good team and a good organization and have a good role, stay put. You can chase money and playing time forever, but even if you get it you probably won't be happy if you're not winning. Harrington admits here he regrets asking out of Indianapolis.
Still, he played a long time, made a lot of money and had a lot of fun. He'll do well after basketball whatever he does because of his personality. After all, he's the type of person willing to make a phone call after midnight to record a radio show. We lost our connection at one point when his cell phone battery died, and he called back after he plugged in.
His energy and charisma will take him somewhere now that he's retired.
First aired 2014
---
Tagged with:
Al Harrington
,
Indiana Pacers