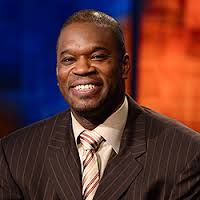 This episode followed the one with Jonathan Bender. It seemed to make sense, because they were traded for one another before the 1999 NBA draft. It's amazing to think Pacers' president Donnie Walsh could trade Davis, a backup power forward, for the fifth pick in the draft. Then again, the trade worked out well for Toronto because Davis became an All-Star one season and Bender's career was cut short by injury.
Davis was a great locker room presence and a media favorite, a humble, gentle and cooperative guy. He was the perfect mentor for Al Harrington when "Baby Al" came to the Pacers out of high school, as fresh, eager and naïve as a puppy. Harrington wound up living with Davis' family his rookie season, and benefited from it greatly.
Davis is the Pacers' all-time best second-round draft pick. He played three seasons in Europe, then six seasons with the Pacers, was almost never injured and accepted a backup role until he simply couldn't accept it any longer.
He asked for a trade after the disappointing finish to the 1999 lockout season, and was accommodated. Something had to give, because he, Dale Davis and Austin Croshere were clogging up the power forward position, and all were growing frustrated with shared playing time. Antonio thrived in Toronto for awhile, but wound up becoming a bit of a journeyman. He also played for the Bulls and Knicks, and then returned to Toronto for the final eight games of his career.
He's told me more than once he regrets asking for the trade from the Pacers, one of the things we discuss in this telephone conversation.
First aired 2011
---
Tagged with:
Antonio Davis
,
Indiana Pacers
,
NBA All-Star