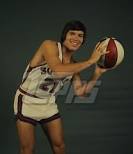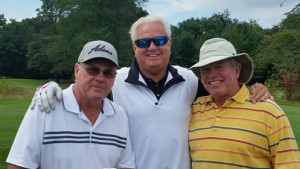 He came from the go-go era when great shooters could shoot about whenever they wanted, from wherever they wanted. Especially if they played for their dad. He took advantage, and it was fun to watch.
His father, an Indiana All-Star in 1946 who went on to play at Butler, gave him a neon-green light. He averaged 32 points per game over his junior and senior seasons, and on one crazy night against Brownsburg scored 70. Let's pause and think about that. In a 32-minute high school game, a 5-10 guard scored 70 points. He needed 55 shots to do it, but still … he scored 70. But as he points out in this episode, it takes talent to get off that many attempts without throwing up ridiculous shots. Carmel won the game, too.
Shepherd finished his high school career as the fourth-leading scorer in state history, but unlike some of the other great shooters, he also was an outstanding playmaker. He could have gone just about anywhere to play in college, including UCLA and North Carolina, but he chose Butler. It was close to home, his father had gone there, and he thought his professional future was in the ABA, so he wanted to stay close to the Pacers franchise.
That college career didn't end as happily as he hoped, though. Shepherd set a record for single-season scoring average (27.8) that still stands as a sophomore under Tony Hinkle, but Hinkle was forced into retirement after that season. Shepherd was hoping his father would be hired to replace him, but Shortridge coach George Theofanis got the call. His style of play didn't bring out Shepherd's best. Still, Shepherd continues to hold Butler's record for career scoring average (24.1). He also was named MVP of the East-West college all-star game in 1972, played three seasons in the ABA and set a league single-season record for three-point percentage in 1974-75. He was more than a small college star.
Be sure to listen for the story of his game of H-O-R-S-E with Reggie Miller.
First aired 2010
---
Tagged with:
Billy Shepherd
,
Butler basketball
,
Carmel High School
,
Indiana Mr. Basketball 1968