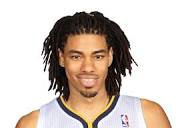 You know what they say about the backup quarterback being the most popular guy on a football team. That was Copeland in the 2013-14 season with the Pacers, when he wasn't playing as much as fans wanted.
Signed as a free agent the summer of 2013, high expectations awaited him. The Pacers courted him hard, and got him. It seemed he would be an important part of their playing rotation.
But he wasn't. He didn't play much for a team that finished the season with the Eastern Conference's best record in 2012-13, but he showed promise when he did play. Indiana fans love shooters, and Copeland is a shooter. He's also such a nice guy his demeanor projected that.
You'll like him even more after you've heard his story. He came up the hard way, not making it to the NBA until his late twenties when he caught on with the Knicks. (Fellow One on One alum Mike Woodson gave him his big break.) Copeland showed enough in one season there to impress Larry Bird, and got a two-year contract with the Pacers.
Injuries allowed him to get a better opportunity his second season, after this episode aired, but he was unable to take advantage. Lack of quickness prevented him from defending well, which prevented him from playing when the rest of the roster was healthy.
He still had his moments, though. He's one of those right-place, right-time guys, who needs to be with a team that can utilize him. He's great in the locker room, never complains, and plays hard.
Beyond all that, he's got an inspiring story of hard work and perseverance to go with his cool hair.
First aired 2014
---
Tagged with:
Chris Copeland
,
Indiana Pacers