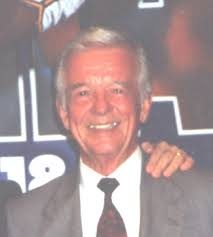 He became known as Bob Knight's punching bag from hosting Knight's weekly show for all those years on Channel 4, but he had a career well beyond that.
Marlowe goes back to the pioneer days of Indianapolis television, and had a career going before Knight ever got to Bloomington. A lot of people of a certain vintage recall him hosting the local wrestling show on Saturday afternoons. Before Knight, Dick the Bruiser used to abuse him when they conducted interviews to promote the upcoming matches. But they were friends in real life, schoolmates even.
Marlowe came downtown to the studio for this episode. You'll want to hear his detailed description of the infamous donkey incident, as well as the truth behind his relationship with Knight. He's a really nice man. Sometimes people take advantage of that, but that's not his fault.
First aired 2009
---
Tagged with:
Bob Knight Show
,
Chuck Marlowe
,
Indiana University basketball