It was a mystery to me why the Pacers let him go after 35 years as their trainer. From what I saw while being around the franchise for so long, he was an extremely hard-working, dedicated employee who knew what was doing.
I could be wrong. Maybe he hadn't kept up with changes in the industry. Maybe he had other flaws. I don't know. But then 35 years is a long time for anyone to last with a professional sports franchise, in any capacity, so the half-full perspective of Craig's time with the team is that he had a great run.
He didn't pout about his dismissal. Privately, he has some complaints about how it happened, but publicly he expresses gratitude. Best of all, he's taken advantage of the opportunity to expand his knowledge and continue to treat athletes. Some of those athletes are former Pacers. He makes house calls for some and treats them for free – partly because they're so used to him helping them at no charge they don't even think about paying him. He's OK with it, because that's just who he is. If you're ever around Craig and mention feeling some slight pain somewhere, you'll be up on a table and undergoing treatment before you exhale.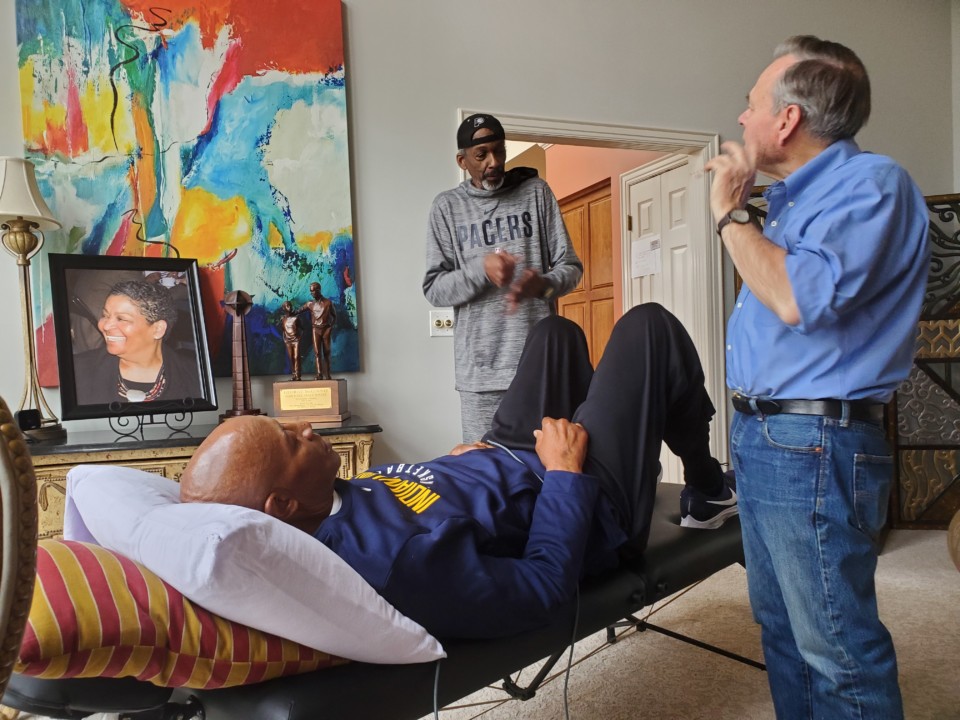 Craig was an integral part of the Pacers' success. He roomed with Slick Leonard on road trips, and that alone qualifies him for combat pay. He also acted as the team's traveling secretary, making hotel reservations and the like. To say the least, it was much more than a 40-hour-per-week job. And he did it well. That didn't seem to matter in the end, but Donnie Walsh took care of him, keeping him on as a consultant for a while and easing his transition into another world.
It could be argued the Pacers did him a favor, because he took advantage of the opportunity to broaden his horizons. He has traveled the world — working, learning and lecturing. He's remained loyal to the franchise, though. Example: He drove out to Springfield, Mass. to attend Roger Brown's Hall of Fame induction ceremony. He's as much a part of those ABA teams as the players themselves, and they freely acknowledge it.
First aired 2012
---
Tagged with:
David Craig
,
Indiana Pacers trainer