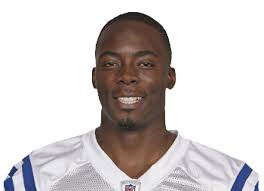 This conversation was recorded because of the local angle. Moore had graduated from Ritter High School in 2004, and was trying to survive on the Colts roster. He got into two games, losing two yards on four carries.
He had tryouts with Seattle and Carolina before that, and with Detroit after that, but didn't stick. That's OK. Anyone who gets into an NFL game has had a special career, particularly an undersized player such as Moore.
He came down to the studio to tell his story. Sometimes the unknown bench-warmers are just as interesting as the stars.
First aired 2010
---
Tagged with:
Devin Moore
,
Indianapolis Colts
,
Ritter High School football