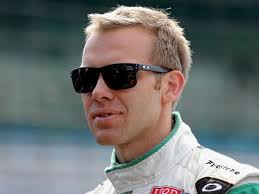 This conversation was requested by Carpenter's PR liaison, but was one I was grateful to get. He came down to the studio, and made it easy in every way possible.
He's an unusual race driver in that he's a college grad. In fact, he had the pleasure of sticking it to one of his professors at Butler, who refused to accept his paper on his desire to become a driver because the professor didn't believe it was realistic. Hopefully the professor has learned by now that great accomplishments are rarely "realistic." Carpenter had the advantage of being related to Speedway president Tony George, but he earned his way in racing from the ground up.
Now he's one of the premier drivers, especially among the Americans, and a fast fan favorite. His story is worthy.
First aired 2013
---
Tagged with:
Ed Carpenter
,
Indianapolis 500