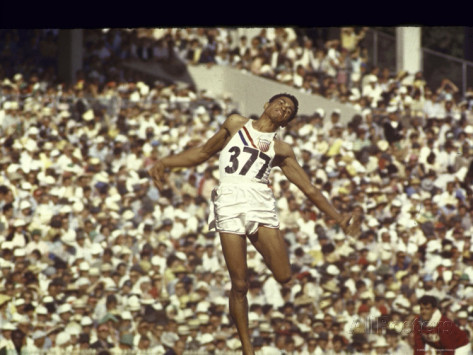 This show ran the week after the two-parter with Milt Campbell as the Olympics were about to begin. Bell, like Campbell, has an under-told story, and not just related to his athletic accomplishments.
He grew up in a chicken house. Literally. It was a barn built to house chickens. The family had to move into it after their home had been destroyed by fire. He was one of nine kids in a black family in an era when black families were nearly guaranteed to be poor, but the family unit was strong. He placed second in the long jump in the state high school meet and then assumed he would spend the rest of his life working blue collar jobs, but a couple of major breaks led him to the Olympics. He was drafted into the Army in 1950 and got the opportunity to once again compete in track meets. Later, back home in Terre Haute, working in a factory, he had the good fortune to get sick. That brought in a local doctor who made house calls. The doctor noticed a trophy from his victory in a track meet in Europe, and arranged for him to get a scholarship to IU.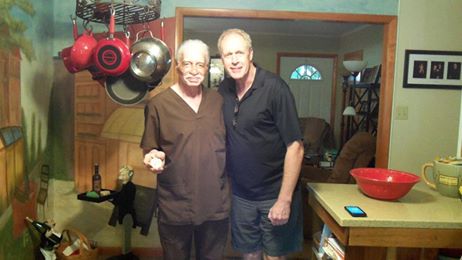 He won the gold medal in the 1956 Olympics in Australia, then returned home to finish his dentistry schooling. He practiced in Terre Haute, then moved to Logansport to work in the state hospital. He's still practicing in his eighties, and shows no sign of slowing down.
He's accomplished in many areas, from carpentry to poetry to artwork. He needed some luck and help along the way, but he put out the effort, too. The great irony of his life is that he contracted vitiligo in later years, which caused his skin to lighten. So he's gone from a black person subjected to racism to a partially white person with a physical abnormality. But it's OK. He's accustomed to overcoming obstacles and accepts his fate.
We had this conversation at his home in Logansport. Needless to say, it's a much nicer house than the one in which he grew up.
First aired 2012
---
Tagged with:
1956 Olympics
,
Greg Bell
,
Olympic long jumper