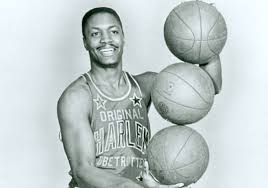 I first saw Bryant the summer after my seventh grade school year, when he made his annual guest appearance at Taylor University's basketball camp. He did some of his Globetrotters tricks and passed out some life lessons, too.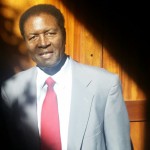 I had a few occasions to talk with him after my newspaper job gave me an excuse to call up people like him, but didn't really get to know him until I went to his downtown home to record this episode. He's easy to engage in conversation, a guy who likes to talk, talks well and has stories to tell.
He doesn't, however, like to talk much about his four years at IU. Safe to say, they didn't go as he hoped, but it's not his nature to complain or criticize. He also doesn't like to dwell on the death threat he received from a gambler before the All-Star game against Kentucky that year, one that generated a banner headline on the front page of the Indianapolis Star. We talked about that, along with plenty of positive things, such as being named Mr. Basketball in 1953, his long career with the Globetrotters and his successful life beyond basketball.
First aired 2009
---
Tagged with:
Crispus Attucks High School
,
Hallie Bryant
,
Harlem Globetrotters
,
Indiana Mr. Basketball 1953