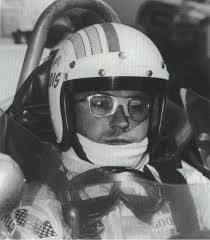 He's part of Indy 500 lore because of the bad break that kept him off the pole and out of the 1969 race. If you're well-versed in Speedway history you know the story. If not, you need to hear him tell it here. It's agonizing. They even named an award after him, given to the hard-luck qualifier for the race.
There's more to Sirois' story than that, however. He developed a stuttering problem at the age of three when he was shell-shocked by a tornado, but has mostly overcome that and now volunteers for a foundation that helps people with the condition. It's easy to make fun of it, but it's a serious issue for those afflicted.
Jigger's one of the nicest people I've met. If you've met him, he's one of the nicest people you've met, too.
First aired 2012
---
Tagged with:
Indianapolis 500
,
Indianapolis 500 qualifications 1969
,
Jigger Sirois
,
stuttering foundation