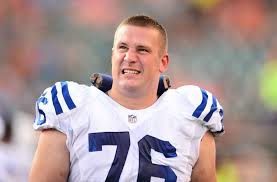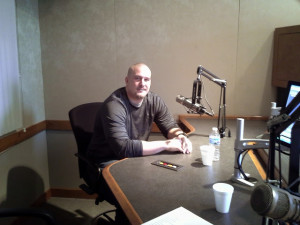 He's part of that rare breed who plays college basketball and makes it to the NFL. And for him, it might have been the best path.
You play on the offensive line in college and you're likely to get beat up pretty good, maybe have a a surgery or two before you get a chance to play in the NFL. But if you play college basketball you improve your agility and footwork and have a better chance of avoiding the knife. Then you can pile on the pounds and go play football.
It's not as easy as that, but Reitz made it happen after playing basketball at Western Michigan. He knew he had no future in the NBA, so he took the advice of an NFL scout who had seen him play and tried out for Baltimore. He was eventually released, and then was cut by Miami, but the Colts swept him up and now he's a starting offensive lineman. He'll probably have a longer career for having played basketball in college.
Some Big Ten basketball program would have been smart to offer a scholarship. He would have been the perfect role-playing power forward, but major college programs don't tend to recruit those types. They should, because most great teams have a role-player who doesn't care about scoring.
He came into the studio for this conversation. It was a breeze, because offensive linemen tend to be the smartest, most engaging players on every football team.
First aired 2014
---
Tagged with:
Indianapolis Colts
,
Joe Reitz
,
offensive lineman
,
Western Michigan basketball