It might be hard for modern IU football fans to believe, but the Hoosiers once had a magical season in which they went to the Rose Bowl. Isenbarger was one of the most important members of that team, a versatile sophomore who contributed in several ways.
I had not met him before, but he came down to the studio for our conversation.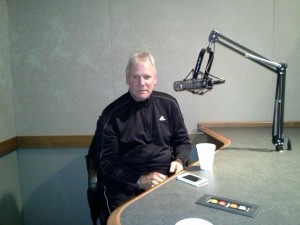 I was curious about him because I was old enough to remember the Hoosiers' only Rose Bowl team, and was curious how it all came together. And also how it all came apart so quickly.
The Muncie native played five years professionally, four with the San Francisco 49ers and one with the Hawaiians of the World Football League.
First aired 2013
---
Tagged with:
1968 Rose Bowl
,
Indiana University football
,
John Isenbarger