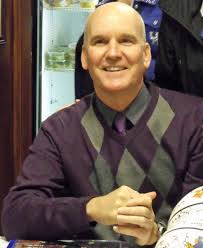 He was set up to be an Indiana legend along the lines of Steve Alford, Rick Mount or Jimmy Rayl, but turned traitor and left his home state. At least that's the way Purdue fans saw it. In reality, it's impossible to argue with his decision.
Macy was Mr. Basketball in 1975, and was another one of those wholesome, sharp-shooting guards who catches the public's fancy in Indiana. He had a strong freshman season at Purdue, scoring 38 points in his first Big Ten game, but didn't mesh well with his older teammates or coach Fred Schaus. Rumor has it one of the upperclassmen told him after his explosive debut that he shouldn't plan on being "the man" – or something along those lines.
You can't blame him for transferring. Purdue had a glut of guards, and Schaus wasn't disciplined enough to build a program that could compete on a national level. In fact, if Macy hadn't transferred, classmate and teammate Jerry Sichting would have, in search of playing time somewhere else. It worked out well for Sichting after Lee Rose came in to coach at Purdue and it worked out great for Macy, who started on Kentucky's national championship team and became a folk hero in that state. No wonder he still lives there.
Macy's NBA career didn't go as he hoped, especially the one season he played for the Pacers. But he still has a niche in the state's basketball history as one of the great shooters. He was an obvious predecessor to Alford, the clean-cut, dry-cleaned guard who wiped his hands on his socks before shooting free throws and never let a hair get out of place.
The hair's gone now, but the story will always be there. One worth knowing.
First aired 2011
---
Tagged with:
Indiana Mr. Basketball 1975
,
Indiana Pacers
,
Kyle Macy
,
Purdue basketball
,
University of Kentucky