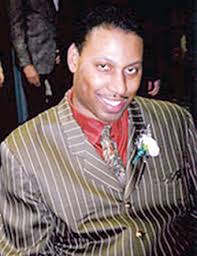 You think he's got a story? A guy struggles to play for Bob Knight, nearly gets kicked off the team, gets his act together just in time to play a key role in helping IU to the national championship, sets himself up as a legit NBA prospect … and then is in an auto accident that leaves him paralyzed from the waist down for the rest of his life. Yeah, that's a story.
Turner drove down to the studio one afternoon to share it. He was hesitant at first, but readily agreed once I told him he could park for free in the company garage. This was in the early days, when I rarely did two-parters, but he would have been a great candidate for that. He tells his story well, and openly.
I had first met him in a one-on-one setting exactly one year after his accident. I set up an interview at an Indianapolis restaurant and drove down from Fort Wayne, where I was working for the Journal-Gazette, to talk with him. Even then, so early after a drastic life-changing incident, he didn't shy away from it.
Nobody ever would have believed this when he was in college, but Turner now is an avid hunter. He owns a lot of land in southern Indiana and hunts deer from his wheelchair. Further proof that you really never can tell about a person.
First aired 2010
---
Tagged with:
1981 NCAA championship team
,
Indiana University basketball
,
Landon Turner