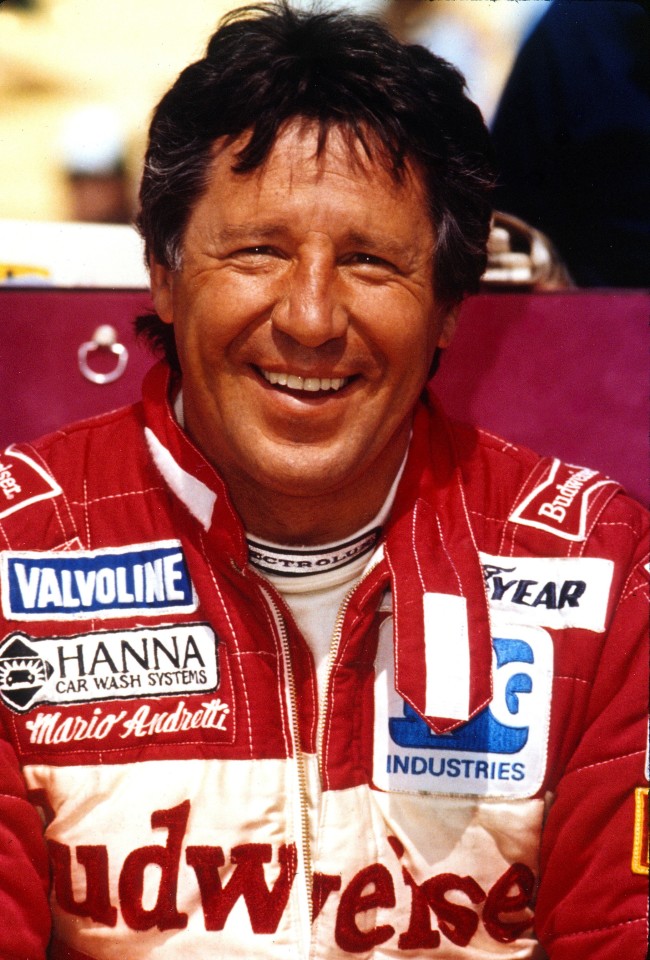 Many racing experts consider him the greatest driver ever, and I don't argue. He won in everything. His only shortcoming was not winning the Indy 500 more often, but don't hold that against him. He's probably the unluckiest driver in the Speedway's history, aside from the ones who died there.
Andretti has an incredible story, beginning with his life as a refugee in Italy. It would take too long to offer many details here; that's why his story required two episodes.
I first met with him in the interview room at the Speedway, one his PR rep kindly set up. We talked a long time -- so long he had to take a bathroom break -- but I wound up about 10 minutes short of having two strong shows and didn't want to try to compress the conversation into one. I arranged to meet him again a day or two later in a conference room at his downtown hotel, which is why you might hear construction noises in the background toward the end. He was gracious on both counts. He's told his story many times, but told it once again to me with enthusiasm.
It's always interesting to be able to interact so easily with someone you've never met, especially someone as famous as Andretti. He's not only a legend, he's a pro.
First aired 2013
Tagged with:
Indianapolis 500
,
Mario Andretti