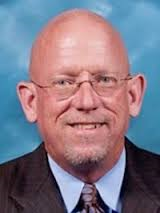 About six months into my show, I aired consecutive episodes with four of Indiana's more prominent sportscasters: Boyle, Don Fischer, Bob Lamey and Joe McConnell.
Boyle has been the Pacers' radio play-by-play man since 1988. He thought he would stay just long enough to find a job in a bigger market, but wound up finding a home.
He's like most prominent announcers, taking low-paying jobs at small-town radio stations and gradually working his way up. He's also like most prominent announcers in that he's combined talent with timing. He arrived two seasons after Donnie Walsh and one season after Reggie Miller, so he was able to ride the wave to the top and call some of the greatest moments in franchise history.
He came to Indianapolis thinking he would move on to a bigger market as quickly as possible, but wound up liking his job and the city. He was fortunate to work for Walsh in his early years, because Walsh – unlike some team presidents – did not object to Boyle's objectivity. He understood that fans appreciate honesty  above all else, and Boyle has provided that.
Boyle's most famous call probably is his "ding dong the wicked witch is dead" exclamation when the Pacers eliminated the Knicks from the playoffs in 1995. He hates it, though, and will tell you why.
First aired 2009
---
Tagged with:
Indiana Pacers radio
,
Mark Boyle
,
NBA play-by-play