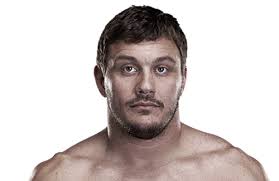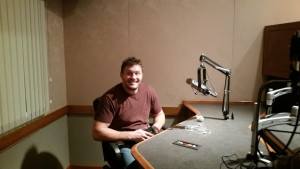 I'm not sure how I kept this one to one episode. I probably shouldn't have. Mitrione has stories to tell, from his time as a hyperactive kid who cut off the ponytail of the girl sitting in front of him at school to his experiences as an MMA fighter.
His childhood alone would fill an episode. He was a handful, to say the least. He overcame his learning disabilities to get a scholarship to Purdue, and rode a roller coaster there while playing for Joe Tiller. His memory of the experience conflicts with the impression most fans have. He gives a thumbs up to Jim Colletto and Danny Hope, and a thumbs down to Tiller. Accurate or not, it's his opinion and he's entitled to it because he lived it.
That's not to say he's bitter. He still lives in West Lafayette, and represented Purdue at the Old Oaken Bucket football luncheon in Indianapolis not long after we recorded this conversation in the studio. He's a natural athlete and entertainer, as you'll hear in this episode, which was allowed to run an extra 10 minutes in the weeknight airing.
First aired 2014
---
Tagged with:
Matt Mitrione
,
MMA fighting
,
Purdue football
,
Ultimate Fighting