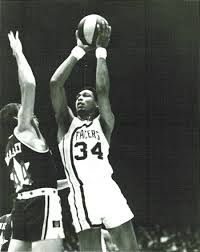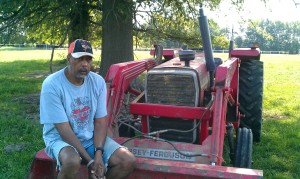 This conversation took place in Daniels' office at Bankers Life Fieldhouse. He was a scout for the Pacers at the time, a position he had held for about 25 years. He was fired a week or so later. I can't say I was shocked, as he had fallen out of favor with management after Donnie Walsh left the organization to take over the Knicks.
He's unique in that he was part warrior and part den mother. He was involved in more fights than anyone in Pacers history, by a long shot (to the jaw). He was genuinely tough, reflecting his father's blue collar roots and his humble childhood in Detroit, but also was as goodhearted as they come. Teammates confided in him, and you'll never hear one of them say anything negative about him. Billy Keller still recalls a meaningful conversation they had after a road game, when they walked back to the hotel together. Rick Mount, who had a disappointing two seasons with the Pacers, still praises him as the glue to the championships teams "and a really nice guy."
I was happy when Mel was the first of the Pacers to go into the Naismith Hall of Fame via the ABA Committee. He was the backbone of the teams that won three titles. He wasn't the leading scorer, nor the flashiest player, but the one most responsible for their success. Between him and coach Slick Leonard, the fire within the team was never out for long.
He's also a poet. You'll want to hear him read the one he wrote to convince Reggie Miller not to come out of retirement. I was greatly flattered to be among those asked to speak at Mel's funeral service in 2015. I don't cry easily but I don't mind admitting I shed some tears after learning Mel had passed. Hopefully listening to this episode will help you understand why.
First aired 2009
---
Tagged with:
ABA Most Valuable Player
,
Indiana Pacers
,
Mel Daniels
,
Naismith Hall of Fame