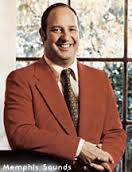 My episode with Storen aired the week after my show with Donnie Walsh. It was a handoff from one Pacers GM to another, although they were separated by decades, leagues and eras.
Storen was the Pacers' first GM, and a good one. A former Marine, he ran a tight ship on a tight budget, and instilled a great work ethic in the front office. He had a way of bending the truth on occasion to try to accomplish something, but you can't deny his success in getting the franchise off the ground.
He was a little lucky, too.
He was responsible for signing Freddie Lewis and Roger Brown as free agents, and drafting Bob Netolicky, all for the first Pacers team. All went on to become All-Stars. He knew Lewis from their time together with the Cincinnati Royals, where Lewis had played one season as a backup to Oscar Robertson. He found Brown because Robertson had known Brown from playing pickup games. I have no idea how he knew to draft Netolicky in the third round of the first ABA draft. There wasn't time to scout anyone because the first draft was held just a few weeks after he was hired. Maybe he saw Netolicky's name in a magazine somewhere.
Storen also convinced Slick Leonard to take over as coach early in the second season and helped engineer the trade that brought Mel Daniels to the Pacers after their first season - still the greatest trade in franchise history.
Storen left the Pacers after they won their first championship in 1970, taking an offer he couldn't refuse from the Kentucky Colonels. He helped build a championship team there, too.
He was the ABA commissioner for a year, and later took over the Memphis franchise in 1974. He reunited Lewis, Brown and Daniels there along with Rick Mount, hoping to re-create some of the magic they had brought to the Pacers. while He lured Lewis, Brown and Daniels to Memphis with the promise he would keep them together, but within a couple of weeks after the start of the season he had traded both Lewis and Brown.
You might know Storen's daughter, Hannah Storm, from her work in television. He had a knack for making himself known, too. One thing is certain: the Pacers might not have survived without him.
First aired 2010
Tagged with:
ABA commissioner
,
Hannah Storm
,
Indiana Pacers
,
Memphis Sounds
,
Mike Storen