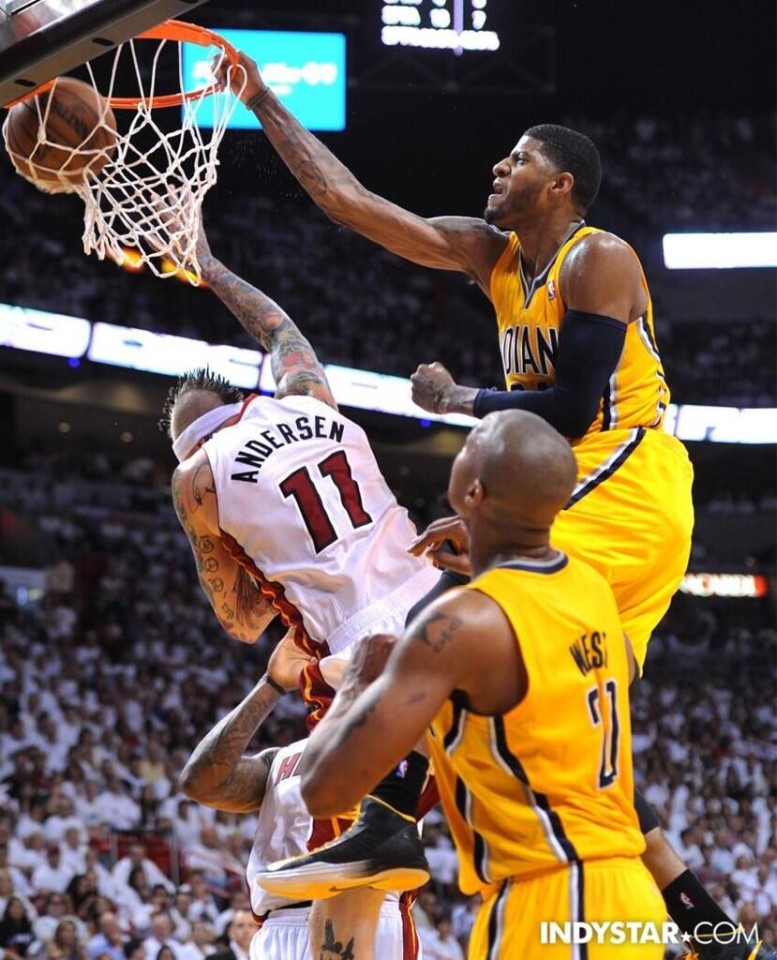 We talked on the day he signed his rookie contract with the Pacers in 2010. I met him at Bankers Life Fieldhouse and drove him over to the radio station on the Circle. Afterward, I walked him outside and pointed him toward the hotel where he was staying, the Embassy Suites.
Just a new kid in town, with something to prove.
It reminded me a little of Reggie Miller's introductory press conference at the same hotel in 1987, when I happened to fall into a group of Pacer employees walking with Miller to the hotel. George is a lot like Miller. Both grew up about an hour outside of Los Angeles in stable two-parent homes, both have an older sister who was a standout player and influential in their basketball careers, both have/had great ambition and a work ethic to match, and both are fairly quiet away from the court — but don't shy from the spotlight.
You can sense in this conversation the qualities that have made George a great player. It was a bit of a struggle, though, to keep it going long enough to fill an hour-long show. He was fresh out of college, and hadn't done anything yet.  Now he has, and we could talk forever. Especially about his decision to allow his agent to recommend the Pacers trade him in the Summer of 2017. That came as a "gut-punch" to Pacers president Kevin Pritchard. I suspect George let his agent control that situation. It will be interesting to see how it plays out, because the vast majority of players who have requested trades from the Pacers later regretted it.
This one aired a few times, as his career blossomed. I wish I could do another with him now.
First aired 2010
---
Tagged with:
Indiana Pacers
,
Paul George