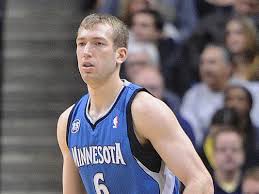 I decided to spend the 2010-11 season with Purdue's basketball team for a book project, an effort to re-create my 1988 book, Passion Play. Matt Painter allowed me complete access to the program, as Gene Keady had. I sat in on coach's meetings, was in the locker room and huddles during games, attended nearly every practice and traveled with the team to provide an insider's account of a promising season. It had the potential to be a great season, with Hummel, Moore and Johnson leading a team with legitimate Final Four aspirations.
Then Hummel blew out his knee — again — on the first day of practice, immediately making my project a questionable business decision. Could that team still have a season worthy of a book? I didn't want to bail out – what if it carried on and managed great things without him? – and followed through with it. I went to New York and watched Hummel's knee surgery with a videographer. I then sat in on a team that finished second in the Big Ten and was ranked as high as sixth in the country, but lost its second game in the NCAA tournament. Not exactly an uplifting ending for a season that began with legitimate Final Four aspirations.
I decided to return the following season and cover Hummel's return. What if he had a great season and took Purdue to great heights? As it turned out, Purdue had a good but not great season and lost again in the second round of the NCAA tournament. It nearly upset Kansas, which would have set up a possible trip to the Final Four, but fell just short. I didn't want to write a book that wasn't likely to sell decently, and other personal matters got in the way of writing it anyway.
I hope to take the material I gathered those two seasons and make something of it, with a longterm look at those teams and what happened to the players after basketball. Anyway, I certainly got to know Hummel better during my time with those teams, so we gathered again in a lounge next to Purdue's locker room after his final season to record another show. We had a lot more to talk about by then.
First aired 2012
---
Tagged with:
Minnesota Timberwolves
,
Purdue basketball
,
Rob Hummel
,
Robbie Hummel knee surgery