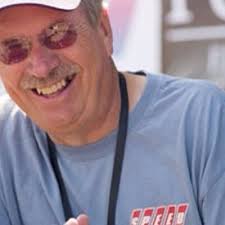 He's one of a kind among the Indianapolis media, as colorful as they come. Some might say crazy, but I'll stick with colorful. I worked with him at the Star for a few years, until he was fired, and recall those days he was shouting at someone on the telephone, sometimes in "colorful" language that didn't please the hierarchy.
This was the first of two episodes with Miller, but they didn't run in succession. This one focuses on his coverage of the Indianapolis 500, his specialty. He became a fan at an early age, and even got himself onto a race team. Got fired from that, too.
His natural charisma helped establish relationships with so many people in racing that he became one of the country's better reporters on the sport. He didn't mind ruffling feathers, either.
First aired 2011
---
Tagged with:
Indianapolis 500
,
Indy Car racing journalist
,
Robin Miller