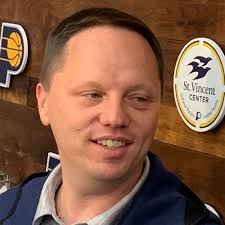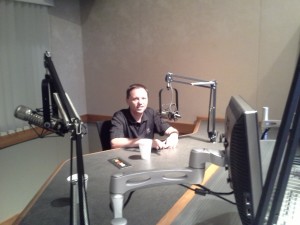 He's the head of the Pacers' scouting department, which doesn't seem worthy of biography on the surface, but his path is unique.
He grew up in a small town in the Pacific Northwest, and took his love for basketball to Indiana University to learn to coach. He was a basketball freak who loved to play, but wasn't nearly big enough or skilled enough to make it in the Big Ten, so he became a student manager. That led to an internship with the Pacers during Larry Bird's coaching reign, which led to Bird calling him back from a college assistant coach's position to become a scout, which led to him becoming scouting director.
Bird has a soft spot for the underdog, and Carr qualified. But by now he's held the job long enough to qualify as qualified for the position. He's careful about what he says, as you'll hear here, but he lends insight into the scouting process and should inspire people who dream of working for an NBA team.
First aired 2013
---
Tagged with:
Indiana Pacers scout
,
Indiana University basketball manager
,
NBA scouting
,
Ryan Carr