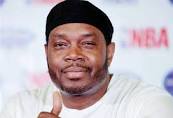 I was the beat reporter for the Pacers at the Indianapolis Star during the three seasons Perkins played for them, and regard him as one of the most unique players in their history. You have to give him credit. He transformed himself from an agile, athletic post player to a plodding perimeter shooter and solid post defender.
Contrary to his jazz-musician persona, he was a fundamental, mature, old-school player. He came out of Dean Smith's program at North Carolina, and was a great admirer of his coach. I talked with him after Smith died in February of 2015 and was impressed with his appreciation of and loyalty toward Smith.
Perkins was a valuable member of Larry Bird's final two teams, not only for his shot-making (hitting 40 percent of his three-point shots) but his maturity and influence in the locker room. The younger guys in particular looked up to him. He was the cool uncle who set a good example and dispensed wisdom without being the teacher's pet.
He came to the studio on his weekday lunch break to record this episode – less than a year before the Pacers let him go. Larry Bird had hired him as a front office mentor to the players, but others in the front office let him go when Bird took his sabbatical from the team. He has a college degree and all the common sense a man can have, so he'll be fine going forward.
First aired 2009
---
Tagged with:
Big Smooth
,
Indiana Pacers
,
NBA
,
North Carolina basketball
,
Sam Perkins