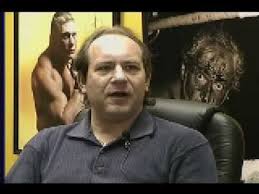 Baby boomers have fond memories of watching professional wrestling on television in the Sixties and Seventies, and the favorite of most was Dick the Bruiser. He was a genuine character, a gravelly-voiced tough guy who knew how to put on a show in the ring and out.
Bruiser would have been a great One on One guest if he would have been honest – and alive – but the next-best thing was Romer, who knows him better than anyone outside of Bruiser's immediate family.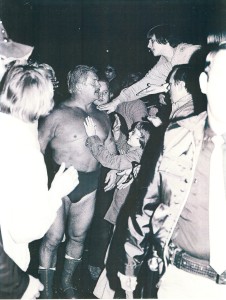 As a young boy, Romer began photographing matches as a hobby. Bruiser caught wind of him, but allowed him to work the matches – as long as he gave Bruiser a percentage of the income from the photos he sold. That relationship led to him eventually marrying Bruiser's daughter and living next door for awhile, and even becoming a wrestling manager, Saul Creechman, at Bruiser's behest.
So, yeah, he has stories about all that, along with plenty more insight into the general wrestling scene in Indianapolis. To his credit, he maintains an objective viewpoint of those days. He doesn't glorify anyone, but he's not bitter, either. Romer is still active as a freelance photographer. If you're a wrestling fan, offer to buy him a beer sometime. Maybe he'll tell you some stories.
First aired 2013
---
Tagged with:
Dick the Bruiser
,
Pro Wrestling Indianapolis
,
Saul Creechman
,
Scott Romer