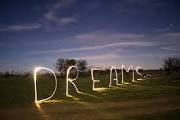 Mickey Mantle, after he retired from baseball, had a recurring dream in which he was playing again but couldn't get into the stadium to take his turn at bat. He heard his name called, but the gates were locked and he couldn't squeeze through an opening. Then he'd wake up in a cold sweat.
That intrigued me. I wrote a story for the Star while covering the Pacers on that theme. Larry Bird, for example, said he rarely played well in his dreams. Other players dreamed about playing, too. So, I made this my theme question for the show. Some guests didn't recall having sports-related dreams, but some had some classics.
I don't think it lends psychological insight into these athletes, but it's interesting.
First aired 2013
---
Tagged with:
Dreams