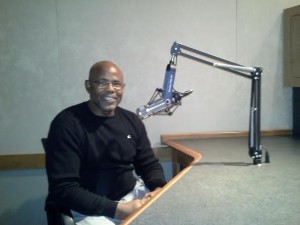 Most of the successful people you meet in sports are good people, but Ferguson goes beyond that.
He came to the studio with a relative, a special needs man he had taken to the dentist that day. Their bond was clear as they sat together in the studio. He's also worked with the youth of Richmond in various ways, giving back far more to the community than he took from it.
His childhood story makes for good listening, as does his career at Notre Dame, as does his brief NFL career. Guys like him remind you how difficult it is for someone to excel at the highest level. So many things have to go right to make it happen, beyond raw talent. He had a great career in football, though, achieving All-America honors as a senior and becoming a first-round draft pick in 1980.
The citizens of Richmond should be happy he didn't play longer in the NFL. The sooner he got back home, the better for them.
First aired 2013
---
Tagged with:
Notre Dame football
,
Richmond Indiana
,
Vagas Ferguson