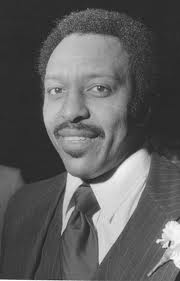 He's a bit forgotten, having played in the shadow of Oscar Robertson at Crispus Attucks High School. But he was a member of the 1955 state championship team that dominated Gary Roosevelt in the final game, 97-74 (he scored 21 in the final game, Robertson had 30) and was among the first black players to receive a basketball scholarship from Purdue.
He earned some All-American recognition there, and was the team MVP as a senior. It must have been an interesting time at Purdue then, because it had barely had a black player when he enrolled there, and wound up having four in the starting lineup at times. Shortly after that, they were back to zero for awhile. Bob King, who was hired in 1960 as an assistant coach once told me he was brought in by athletic director "Red" Mackey for the purpose of recruiting "niggers." How many? King asked. "I don't know, one or two a year, maybe," Mackey said.
So, you can imagine the social climate in which Merriweather played at Purdue. He went on to a successful career as a teacher and coach in the Detroit area, though, and played semi-pro as well. He also tried out for the first Pacers team in 1967. Hall of Famer George Gervin was among his players in high school, and the two remain close today. Gervin, in fact, weighed in by phone for this episode.
First aired 2013
---
Tagged with:
Crispus Attucks basketball state champions
,
Purdue basketball
,
Willie Merriweather