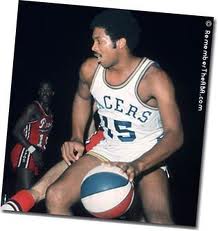 I'm always intrigued by players who could have been superstars in their era, perhaps Hall of Famers, if not for injury or other circumstance. Warren Jabali was one of those guys. He was a Pacer for one season, an ill-fated experiment that didn't live up to its promise, but he remains one of the most intriguing players in the franchise's history.
His career was hindered and then cut short by physical ailments, but he was a superstar off the court. 
Filtered through the numbers on the back page of a media guide, Warren Jabali's lone season with the Indiana Pacers was forgettable. Plagued by physical ailments, he averaged 11 points and 4.8 rebounds over 62 games in 1970-71 and was released at the start of training camp the following season.
That's such an out-of-context view, however. Jabali was one of the most unique talents in the American Basketball Association, a comet who soared across the landscape, evoking mystery and wonder, before fading too soon. He then glowed steadily and quietly on the ground of the real world until he died in his sleep from heart failure on July 13, 2012 at his home in Miramar, Fla.
From a broad view, he's one of the most intriguing players, and people, in the history of professional basketball.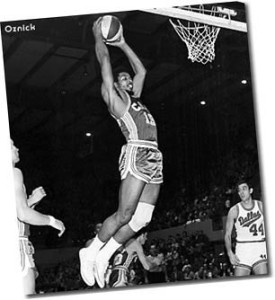 His name was Warren Armstrong when he played for the Pacers, which seemed an appropriate enough name, but he changed it to Jabali the following year. It means "the rock" in Swahili, a name that was even more appropriate – and of his own choosing.
Jabali stood just 6-foot-2, but was so powerful and athletic he could play either guard or forward position – four in all. He had an off-the-charts vertical jump, at least before injuries mounted, and reportedly could stand underneath the basket, jump and dunk with either hand. He also had exceptional court vision, huge hands, uncanny mid-air agility, and was an intimidating defender and natural leader. He was at best an average perimeter shooter, yet swished one of the biggest three-point shots ever by a Pacers opponent, one that quite possibly cost them a championship in 1969.
---
Tagged with:
Indiana Pacers
,
Midnight Basketball League
,
Oakland Oaks
,
Warren Armstrong
,
Warren Jabali