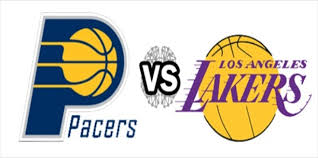 The only Pacers team to reach the NBA Finals might not have been the best one in franchise history. Nor did it have a smooth ride to the final round of the playoffs. Here's a look back at a drama-filled season that marked the end of an era for the franchise. After it ended, team president Donnie Walsh pressed the Reset button and began anew. 
The memories of the dark moments in a great season fade over time, leaving behind the glow of the end result to command the attention of future generations. It's never as easy or fun as it looks, though, because real life doesn't work that way. No great achievement comes without the burdens of expectation, disappointment and discontent along the way.
The Pacers team of the 1999-2000 season had such an experience. Looking back now, it's easy to bathe it in glory for doing what no other team in franchise history has done: reach the NBA Finals. But that's not fair, really. Any team that reaches such an extreme height, just a couple of wins short of a championship, has to endure some pain and suffering along the way, and this one was no exception. But that makes the journey all the more exhilarating — in hindsight, at least.
This group of Pacers wasn't necessarily the best team in the franchise's NBA history. And it wasn't the best team of the 1999-2000 season, as the Lakers proved. But it was a great – or very good, your choice – team, filled with a remarkably diverse and dedicated cast of unique characters.
It was the last, and perhaps least-talented, of the three teams Larry Bird coached, but it was blessed with the best timing and fate. Bird's first team took Chicago to seven games in the conference finals in 1998, only to suffer an agonizing loss at the United Center in Michael Jordan's final season. The second group, freed from the grip of Jordan's dominance by his retirement, was widely predicted to win it all but fell to New York in the conference finals after two controversial games in Madison Square Garden.
Jess Kersey's famously botched call and a bizarre group officiating effort helped end that dream. Kersey had wrongly allowed Larry Johnson a game-turning four-point play late in Game 3 in Madison Square Garden, and admitted so a year later. Johnson had drawn a bump from Antonio Davis, then dribbled to his left and hit a three-pointer. By rule, the dribble should have negated the three-pointer because Johnson was no longer in the act of shooting. If called correctly, the Pacers likely would have taken a 2-1 lead in the series and negated their homecourt loss in Game 1.
"I'm going to carry that game to the grave," Bird said before training camp began for his final season. "I'm still pissed off about it. I'll be pissed off all year. And when I'm out of here, I'll still be pissed off about it. It was a bad call by an experienced referee. And he knows it was a bad call. He knew it a second after he called it."
---
Tagged with:
Indiana Pacers
,
Indiana Pacers 1999-2000
,
Isiah Thomas
,
Jalen Rose
,
Larry Bird
,
Mark Jackson
,
NBA Finals 2000
,
Reggie Miller
,
Travis Best