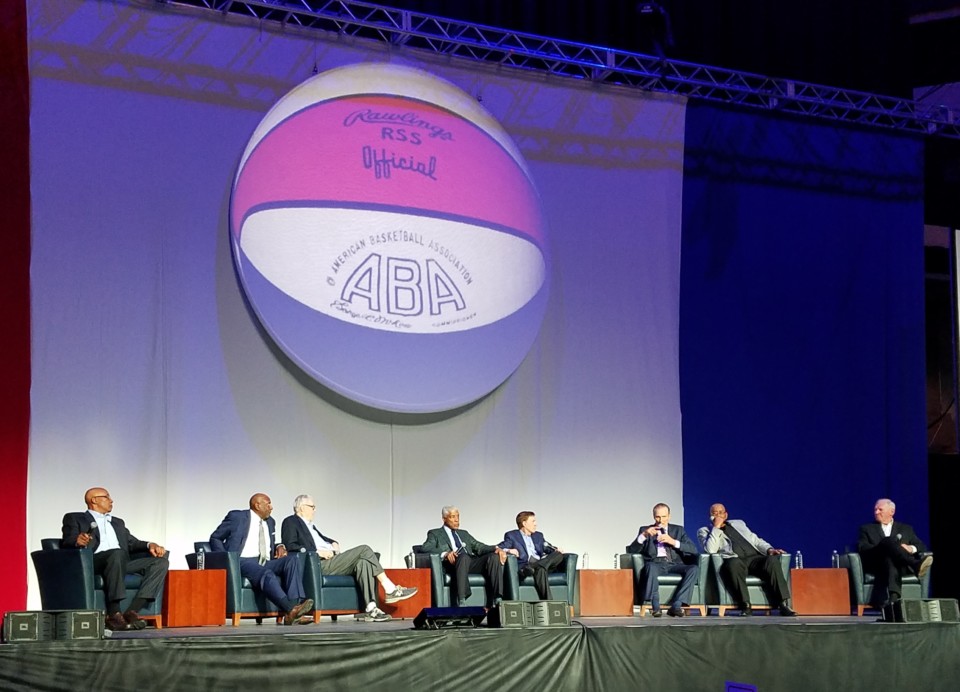 Willie Davis came.
If anything summarizes the success and meaning of the 50th ABA Reunion , that should do it.
You probably haven't heard of Davis. Why would you? Davis played in eight games for the Texas Chaparrals during the 1970-71 season, scoring 18 points before history tossed him into the dust bin, a forgettable career ended.
As far as Davis and all the people who attended the reunion on April 7, 2018 were concerned, however, he might as well have been Julius Erving. Time is the greatest equalizer, and with each passing year health and memory become greater assets than vertical jumps and shooting touches. Nobody compares stats or won-loss records at reunions.
Well, almost nobody.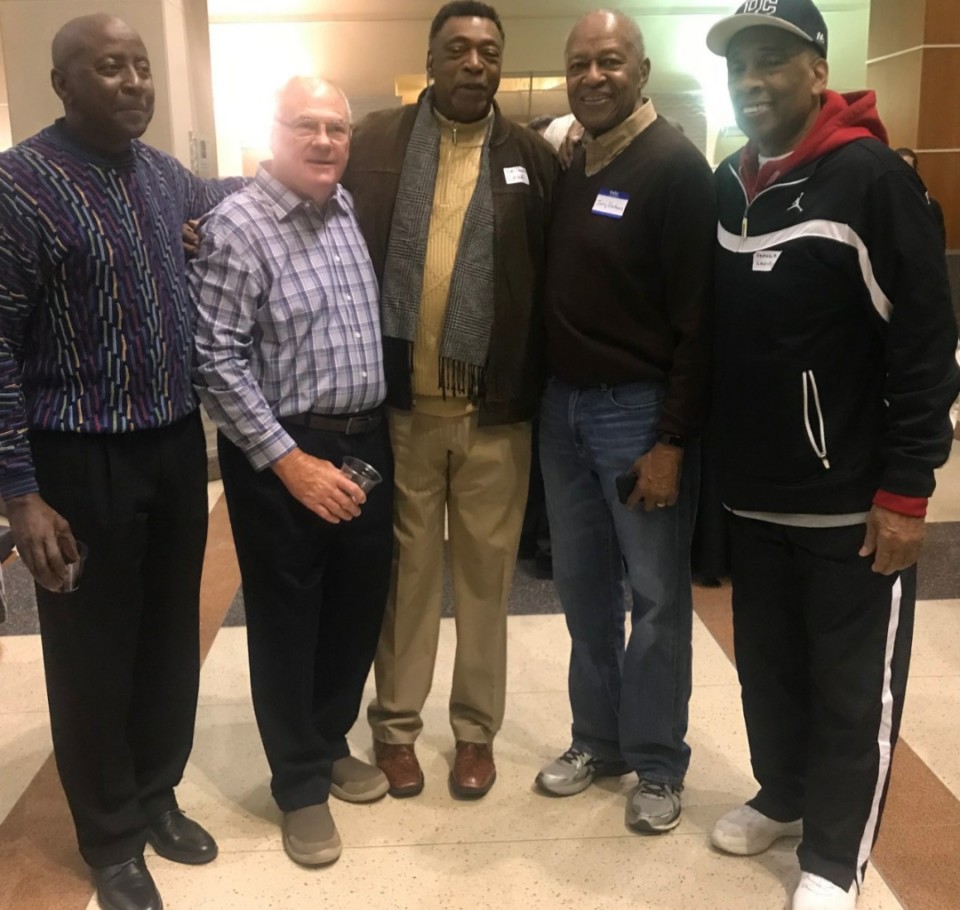 The Willie Davises of the ABA mixed freely with the Julius Ervings during the reunion activities sponsored by the Dropping Dimes Foundation. There was a private event for former players and their families at the Emmis Communications headquarters on the Circle on Friday evening, an autograph and memorabilia gathering at Hinkle Fieldhouse on Saturday afternoon, and a banquet at Bankers Life Fieldhouse that evening.
---
Tagged with:
ABA 50th Reunion
,
Bob Costas
,
Dan Issel
,
Doug Moe
,
George Gervin
,
George McGinnis
,
Jerry Harkness
,
Julius Erving
,
Rick Barry
,
Spencer Haywood