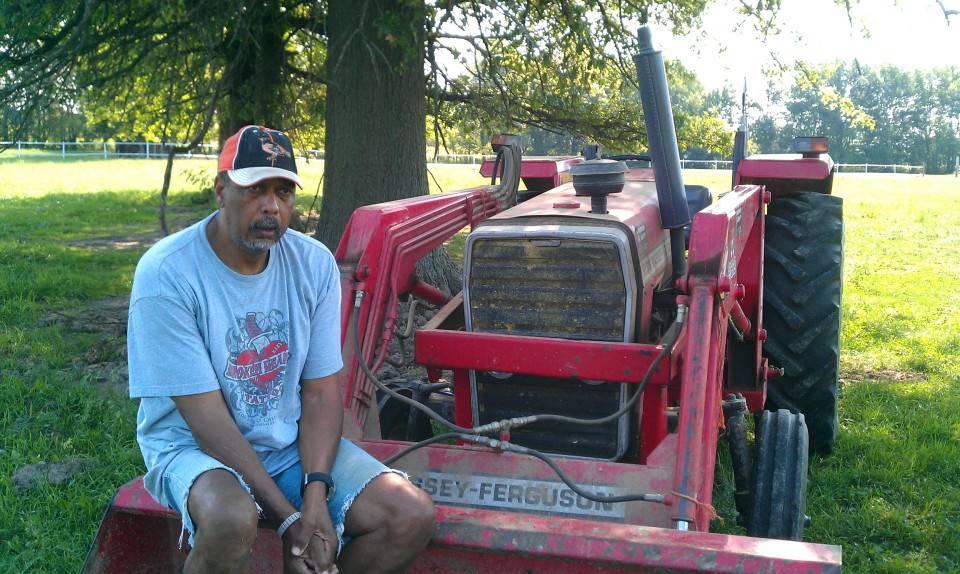 Mel Daniels is a study in contradictions. He was in more fights than any player in Pacers history, but has written more poems, too. His life is much like that of David West, and their personalities aren't that far apart, either. Nor were their games.
This story was written just a couple of weeks before Daniels passed away in 2015. He called me to say thanks for it, and that was the last conversation we ever had. It's always a bit awkward when someone thanks you for writing something about them because it makes that article seem more promotional than journalistic, but it was good to have that talk with Daniels. One of the primary things we discussed was how to go about getting Freddie Lewis' jersey number retired.  
[T]he greatest enforcer the Pacers have ever had, the guy who seemed to be in more fights during the late Sixties and early Seventies on basketball courts than Muhammad Ali had in boxing rings, is sitting in the corner booth of a restaurant reading poetry to me.
They are gentle, heartfelt poems on a wide variety of subjects. Living in a senior community … a retired athlete reflecting on his glory days … a young athlete trying to please his father … the love between a father and his daughter … athletes and their money … older women.
It seems incongruous, this 6-foot-9 Hall of Famer with the vice-grip handshake reflecting on such tender topics with such sincerity. That is, unless you get to know him. And then it makes perfect sense that this bare-fisted brawler has written, by his estimation, at least 20,000 poems.
Daniels' dual nature comes naturally. His father, Maceo, worked at an auto parts manufacturing plant and lived the traditional blue collar worker's life. He had no interest in sports and didn't want Mel wasting his time with them. Mel's mother, Bernice Lynette, was a gentler soul. She read poetry to him during his childhood. She also was the one who attended his junior varsity games after he had gone out for basketball for the first time as a sophomore, cheering on the awkward beginner who played like a newborn colt.
Macho poet? Sensitive scrapper? Take your pick. Daniels has shown plenty of both sides throughout his life, although today, at 71, he's far more likely to sit down and scratch out a poem than raise his fists in anger.
---
Tagged with:
ABA Most Valuable Player
,
Jeff Foster
,
Mel Daniels