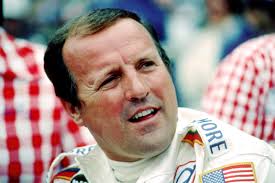 This story ran in 1982, on the day A.J. Foyt ran in his 25th Indianapolis 500. He started third but finished 19th that day.
He talked then about retiring, perhaps in five years. But he would go on to compete in 10 more "500s" after this one, with four more top 10 finishes. He rarely granted interviews in those days, but had been unusually forthcoming on the eve of this race.
All these years later, Foyt is still a welcomed presence at the Indianapolis Motor Speedway. This story hopefully lends insight into why he was such a legend.   
(c) 1982, Fort Wayne Journal-Gazette. Reprinted by permission.
INDIANAPOLIS — To fully appreciate the unequaled dominance of A.J. Foyt, consider this piece of racing trivia.
Of the 33 drivers who started the 1958 Indianapolis 500, 16 no longer are living. Thirteen of those were killed racing.
So it would be accomplishment enough that, 25 years later, A.J. Foyt still will be with us when the gentlemen start their engines again today. But ol' A.J. isn't just alive, he's kicking as hard as ever. And the dust shows no signs of settling.
Occasionally people who excel at something will do it for 25 years. But usually they are on a skid as they hit the quarter-century mark.
Foyt, at 47, is no hanger-on trying to squeeze a few more ego trips out of diminishing skills. When he straps himself into his No. 14 Valvoline-Gilmore special this morning, he will be racing against sons of some of the men he competed with in 1958. But he is hardly less an anticipated visitor to Victory Lane then ever before, because the only thing more astounding than the longevity of his career is the long, ceaseless list of his accomplishments.
---
Tagged with:
A.J. Foyt
,
Indianapolis 500 1985