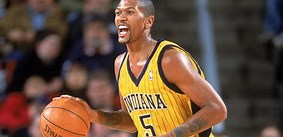 Jalen Rose was the most charismatic member of the Fab Five, the Michigan recruiting class that changed the face of college basketball, not to mention its socks and shorts. He went on to play 13 NBA seasons, including six with the Pacers, and is now a nationally-renown broadcaster.
His greatest legacy, however, is his first name. "Jalen," or a slight variation, has become a popular name – for boys and girls – after not existing at all before Rose was born in 1973. It's attributable to him, or, more specifically, to his mother, Jeanne, who combined the names of Jalen's father, Jimmy (James) Walker and Leonard, the man who drove her to the hospital to give birth. Ja-Len.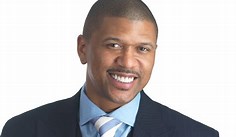 It's likely no person in human history has been as solely responsible for as many namesakes as Rose. Give credit to Mom's creativity in coming up with a unique, catchy name and to Jalen himself for his unique persona while remaining a nationally known figure for the past 30 years.
The name first caught on in 1992, following Rose's freshman season at the University of Michigan. Starting five freshmen, the Wolverines reached the final game of the NCAA tournament. Their baggy shorts and black shoes and socks became instant fashion statements, copied by players at every level from the playground to the NBA.
That year, 612 newborn boys and 30 girls were named Jalen. The name's popularity peaked in 2000, when Rose was the leading scorer on the Pacers' team that reached the NBA Finals. That year, 3,513 boys and 167 girls were given the name.
The story isn't just about "Jalen," though. It's also about all the similar names the original inspired. The Jaylens and Jaylans and all the other variations. Someone counted 65 of them playing college basketball in the 2016-17 season alone. Some of them, naturally, have risen to the NBA, most notably Boston Celtics guard Jaylen Brown.
Some others have passed through the St. Vincent Center practice facility the past couple of years, living examples of the name's legacy.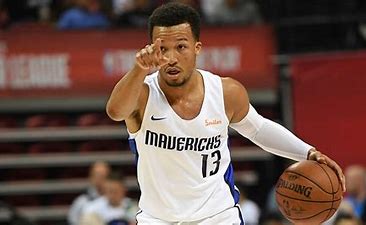 Jalen Brunson, now a backup guard with the Dallas Mavericks, got a pre-draft workout with the Pacers in 2018. His father, Rick, played at Temple at the same time Rose was playing at Michigan and was a teammate of Rose's in Chicago in the 2002-03 season. Jalen Brunson was born in 1996, shortly before Rose began his first season with the Pacers, and met Rose when his father played in Chicago.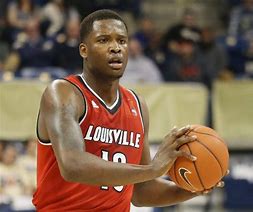 Jaylen Johnson, like Rose a 6-foot-9 native of the state of Michigan, played on the Pacers' Summer League team in 2019. He was given the name by his mother, Janetta, who had once lived in Ann Arbor, where Rose played collegiately. Janetta was a standout player at Wisconsin and played four professional seasons in Portugal. Jaylen's father was not involved in her son's life but his mother had big ambitions for her son and wanted him to have an appropriate handle.
"She thought 'Jaylen' was a baller name," Jaylen said.
It is. So is Jalen, not to mention all the other offshoots of Jeanne Rose's brainstorm all those years ago. It's a name with a specific beginning and apparently no ending.
Tagged with:
Jalen Brunson
,
Jalen Rose
,
Jaylen Johnson
,
Rick Brunson