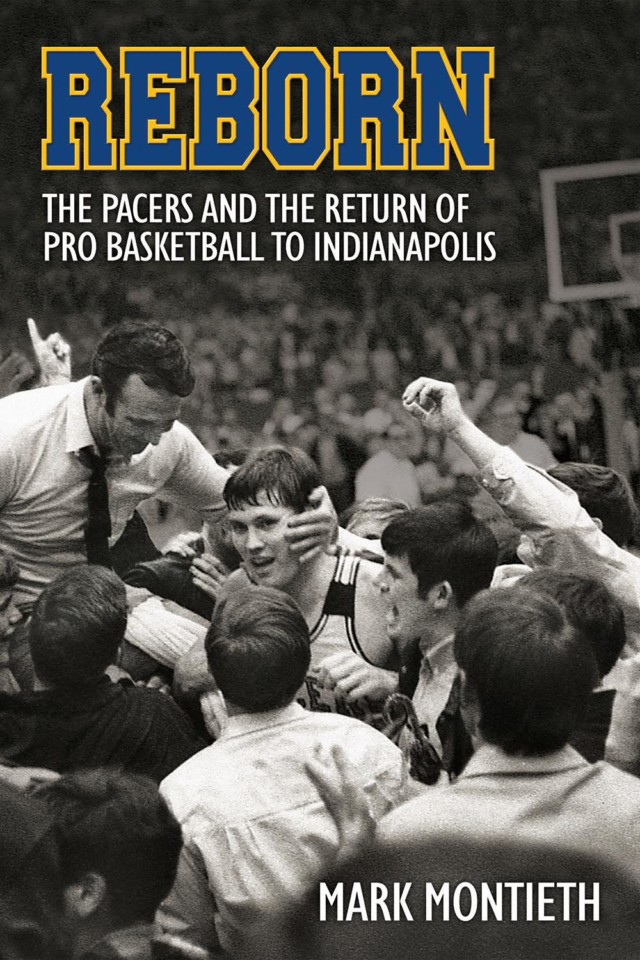 "Reborn: The Pacers and the Return of Pro Basketball to Indianapolis" tells the story of the formation of the franchise in 1967 and its first two tumultuous seasons in the American Basketball Association -- seasons that laid the groundwork for the championships that followed. The first game was played on Oct. 14, 1967, at which point professional basketball returned to Indianapolis after a 14-year absence.
I have attempted to capture the dedicated effort to establish the franchise, the carefree, raucous nature of professional basketball at the time, and the unique stories of the players and other people involved with the team. It was an era never to be repeated, when a $6,000 down payment could claim a franchise, games were played in primitive arenas before a couple hundred fans, fights were commonplace, a player could toss a gun into his duffel bag and take it on a road trip and a coach or fans could attack a referee and not be arrested.
I grew up in Indianapolis and attended some of the games during these two seasons. I also covered the Pacers for The Indianapolis Star for 12 seasons, from 1996-2008, so I am familiar with most of the team's history. For this project, which goes deep rather than broad, I combed through the archives of several newspapers throughout the country, was given access to the personal files of one of the owners and interviewed dozens of players and other people connected with the franchise. I've exposed myths, revealed insights and told heart-warming, heart-breaking and hilarious anecdotes.
The book is 400 pages long and includes more than 50 photographs -- many never before published. Those who witnessed ABA games will enjoy reliving those days, and younger fans will find it hard to believe such a time existed.
***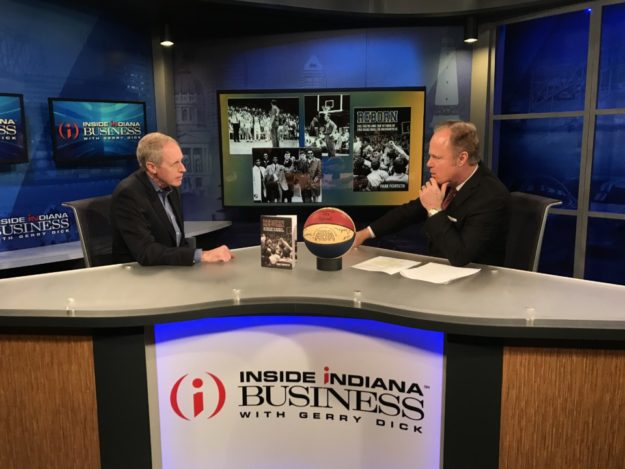 "Reborn" should be available at all Barnes and Noble locations in Indiana, independent stores throughout central Indiana and at Georgetown Market. If not, it can be ordered. It's also available online at Amazon.com and BarnesandNoble.com.
I'm proud to report "Reborn" ranked among the top 30 in book sales in Indianapolis the week before Christmas in 2017 and in the top 50 nationally in hardcover nonfiction sports books.
I've been fortunate to receive a great deal of media coverage for the book, in the form of radio and television appearances, newspaper articles and podcasts.
Here's a link to my appearance with Brad Brown on WRTV-Channel 6:
Here's a link to my appearance with Dave Griffiths on Fox-59:
http://fox59.com/2017/11/20/new-book-reborn-details-origins-of-pacers-franchise/
Here's a link to an article in the Fishers Current, thanks to Mark Ambrogi:
http://youarecurrent.com/2017/12/15/fishers-resident-montieths-book-explores-birth-of-the-pacers/
Here's a link to a podcast, with a well-informed Pacers fan in Latvia:
https://lamarmatic.com/2017/12/04/the-handle-podcast-mark-montieth-indiana-pacers-aba-12-04-17/
Here's a link to David Lindquist's recommendation in The Indianapolis Star:
https://www.indystar.com/story/entertainment/arts/2017/12/08/5-gift-worthy-indiana-books-include-early-pacers-history-and-ms-pats-improbable-path/926530001/
Here's a link to an article by Ken Thompson in the Lafayette Journal and Courier:
http://www.jconline.com/story/sports/nba/pacers/2017/12/16/thompson-how-indiana-pacers-were-born-lafayette/952974001/
Here's a link to a podcast with Jon and Dave of NUVO magazine:
https://www.nuvo.net/sports/miller-time-podcast-episode-pacers-reborn-with-mark-monteith/article_4da316ba-aabe-11e7-8d2b-3f7e95ce6384.html
Here's a link to a podcast with Larry Lannan, an informed Pacers fan who attended the second game in franchise history. Pardon my cold, please: 
Here's a link to my conversation with Alan Karpick of Gold and Black Illustrated, talking Purdue basketball and "Reborn."
http://www.wlfi.com/content/news/Gold-and-Black-LIVE-January-19-470116673.html
Here's a link to an article in the Kokomo Tribune, on Kokomo's contributions to the Pacers' early seasons.  
http://www.kokomotribune.com/sports/montieth-kokomo-s-influence-was-key-to-pacers-early-success/article_70f452b2-03e4-11e8-b32d-2bd30fa44601.html
Here's a link to an article in the Indianapolis Recorder, which features discussion of some of the social issues when the Pacers were founded. 
http://www.indianapolisrecorder.com/sports/article_94fa76de-1d64-11e8-83db-87650cc04ced.html?utm_medium=social&utm_source=email&utm_campaign=user-share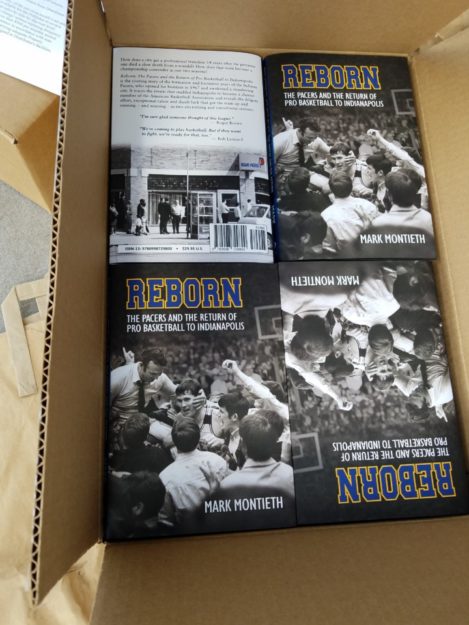 Tagged with:
Indiana Pacers
,
Mark Montieth
,
Reborn: The Pacers and the Return of Pro Basketball to Indianapolis