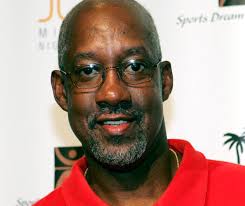 After a rough beginning to his career, Dan Roundfield was blossoming as a Pacer when it became apparent the struggling franchise couldn't afford to sign him in the free agency marketplace. Had it done so, Larry Bird might have become a Pacer, too. Seriously.
Dan Roundfield, who passed away on Aug. 6 from a heroic drowning accident, played just three seasons for the Pacers in the 1970s but he made an indelible impact on the franchise – both by arriving and by leaving.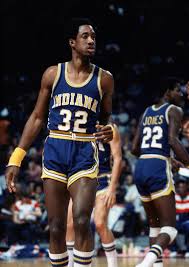 The greatest impact came when he became a free agent and signed a contract with the Atlanta Hawks in 1978, flexing his hard-earned free agency muscle with a decision nobody could dispute. The Pacers offered about half of what Atlanta was willing to pay, and management would have been groping sofa cushions to come up with even that. The fact remains, however, if Roundfield had stayed, the Pacers probably would have drafted a junior out of Indiana State named Larry Bird that year.
We'll get to that part of the story later, though, because to ignore Roundfield's three seasons with the Pacers would deny the foundation of a career that encompassed 12 seasons and included All-Star selections from 1980-82.
---
Tagged with:
Atlanta Hawks
,
Dan Roundfield
,
Indiana Pacers
,
Larry Bird