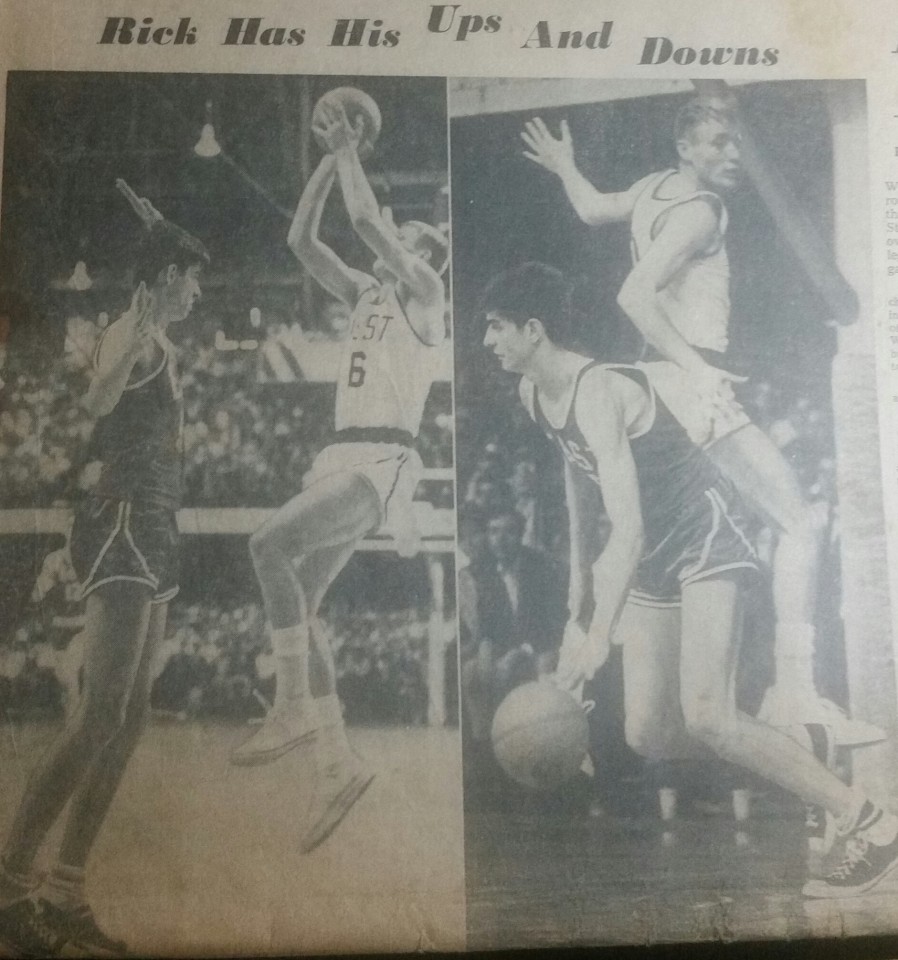 January 5th brings a coincidental intersection in the sports world, uniting two of the all-time great college basketball players.
It's the anniversary of Pete Maravich's death in 1988. It's also the anniversary of Rick Mount's birth in 1947. They were stars of a distant era in college basketball, incredible scorers who lit up the game with a glow that still burns as a fond memory for those who witnessed it. They were given the freedom to do what they could do, and while we can debate whether it was the best way to play basketball it certainly was an entertaining spectacle for the fans who watched.
Mount and Maravich crossed paths only once in a publicly viewed game, which happens to be one of the most memorable games I've ever attended. That year's  annual East-West College All-Star Game was played at Hinkle Fieldhouse on March 30, 1968. It was nationally televised and provided one of those classic moments at Hinkle, a Saturday afternoon affair with sunlight streaming through the windows to brighten the occasion for a sellout crowd.
The then-annual game was normally reserved for college seniors, in an era when virtually no players left early to play professionally. An exception was made for this game, however, because it was an Olympic year and the game factored into the process for selecting the U.S. team that would play in Mexico City. Thus Mount and Maravich, both having just finished their sophomore season, were among those invited to play.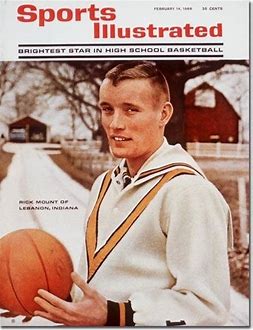 Mount, two years removed from his appearance on the cover of Sports Illustrated and being named Indiana's Mr. Basketball, was coming off a season at Purdue in which he averaged 28.5 points. Maravich had averaged 43.7 while playing for his dad at LSU. They were national sensations, and neither would disappoint in this game.
Maravich scored 16 points, hitting his first six shots before finishing 8-of-14 from the field, and was selected the MVP of the game. He won by one vote over Mount, who scored 24 points, hit 11-of-16 shots, and led a late charge that led the West to a 95-88 victory. Unfortunately for Mount, the MVP voting was taken about five minutes before the game ended, a common practice in those days. The purpose for the premature tabulation was to be able to announce the MVP immediately after the game, but the result was that Mount's late heroics weren't factored by the voters¹.
---
Tagged with:
1968 Olympic basketball team
,
ABA All-Star Game
,
Bill Hosket
,
Charlie Scott
,
Dan Issel
,
East-West College All-Star basketball game
,
Gar Heard
,
George Irvine
,
Hank Iba
,
Hinkle Fieldhouse
,
Jo Jo White
,
Marv Winkler
,
Nate Archibald
,
Pete Maravich
,
Rick Mount
,
Rudy Tomjanovich
,
Rusty Critchfield