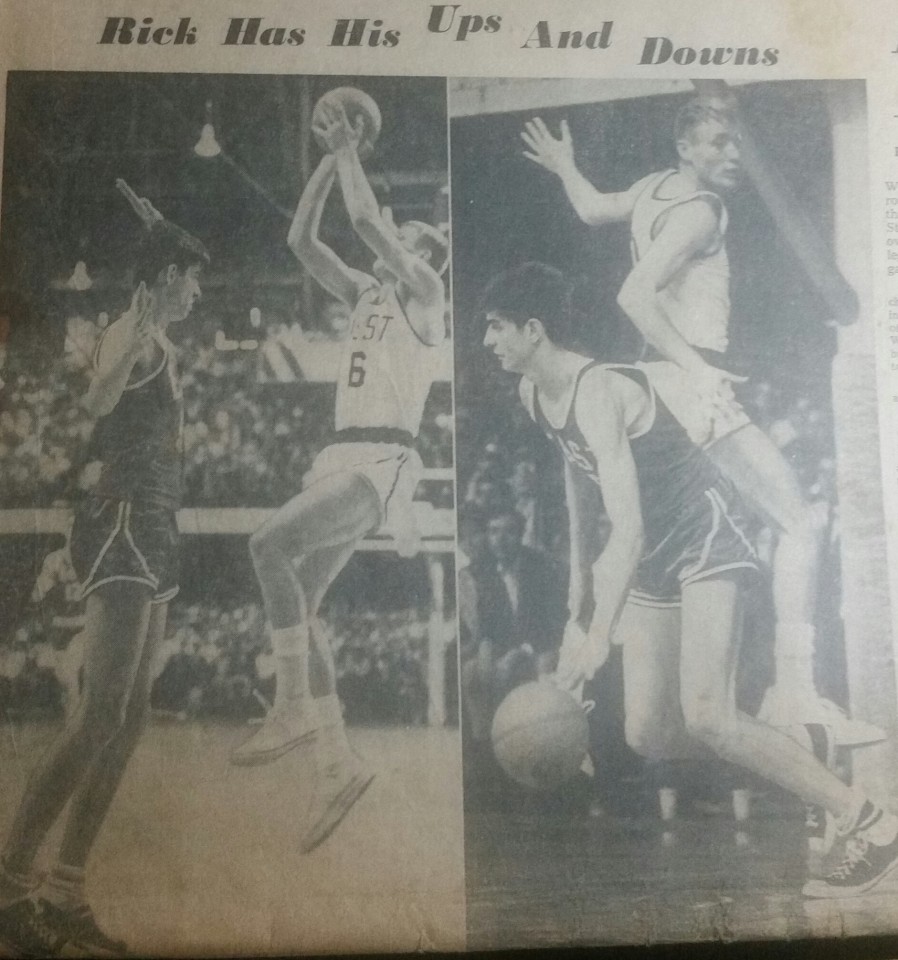 January 5th brings a coincidental intersection in the sports world, uniting two of the all-time great college basketball players.
It's the anniversary of Pete Maravich's death in 1988. It's also the anniversary of Rick Mount's birth in 1947. They were stars of a distant era in college basketball, incredible scorers who lit up the game with a glow that still burns as a fond memory for those who witnessed it. They were given the freedom to do what they could do, and while we can debate whether it was the best way to play basketball it certainly was an entertaining way for the fans who watched.
Mount and Maravich crossed paths only once in a publicly viewed game, which happens to be one of the most memorable games I've ever attended. That year's  annual East-West College All-Star Game was played at Hinkle Fieldhouse on March 30, 1968. It was nationally televised and provided one of those classic moments at Hinkle, a Saturday afternoon affair with sunlight streaming through the windows to brighten the occasion for a sellout crowd.
---
Tagged with:
ABA All-Star Game
,
Bill Hosket
,
Charlie Scott
,
Dan Issel
,
East-West College All-Star basketball game
,
Gar Heard
,
George Irvine
,
Hank Iba
,
Jo Jo White
,
Marv Winkler
,
Nate Archibald
,
Pete Maravich
,
Rick Mount
,
Rudy Tomjanovich
,
Rusty Critchfield