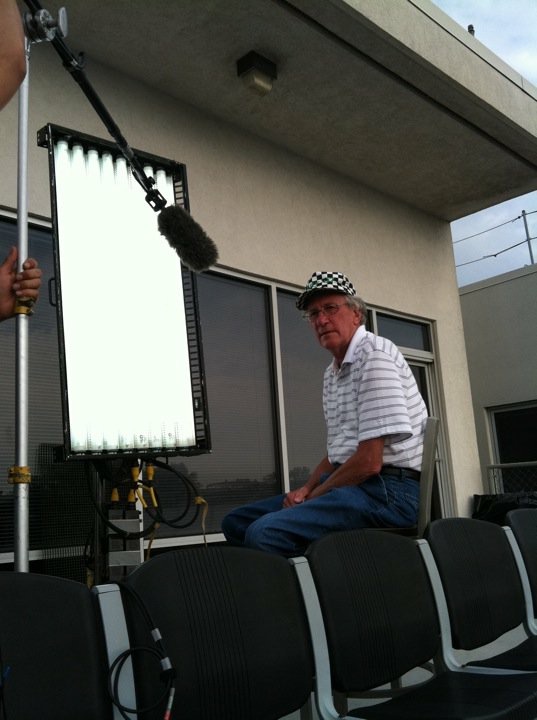 Many Indianapolis 500 fans can boast of attendance streaks. It's part of what makes the race special. But can anyone match the perfect record owned by Dr. Richard Bennett of Pittsburgh, who has attended the race every year of his life? Including that part of his life before he was born?
That goes back to either 1938 or '39, depending on your opinion of when life begins. A podcast of my One on One conversation with Bennett from 2011 is available here, but since then I've written an updated version of one of the most incredible stories in Speedway history. This article was written in 2016. 
His streak ended, in a sense, when the race was held without fans during the 2020 pandemic. But nobody can hold that one against him. 
Dr. Richard Bennett doesn't remember a thing about the first Indianapolis 500 he attended. He didn't see any of it, either. Maybe he heard some of it, he's not sure. The only certainty is that he was secure in the company of his parents.
But then what do you expect from someone still in his mother's womb?
That would have been 1938, when Bennett attended his first race, six months from birth. He hasn't missed one since, making him unofficially the owner of the longest uninterrupted streak of races attended, and almost certainly the all-time record-holder as well. Using 1939 as his more reasonable start date, this year's race will be his 74th.. Only a world war that wiped out the "500" from 1942-45 could interrupt his devotion. Otherwise, he's been there. Every time.
Surely no other fan of any other sporting event can boast of such a perfect and perpetual attendance record. And surely no other fan could love the 500 as much as Bennett, who has made it a focal point of his life.
Understand, this is not a gearhead with nothing better to do. He is not a fan in search of a gimmick, such as Larry Biscegelia, who made it a point to be first in line every year from 1950 to '87. He doesn't seek attention, either. He's a serious man with a serious career, and a serious fan who has dibs on 70 tickets that he distributes to friends and relatives. He accepts reimbursement only from some of them, and together they wring as much fun from the weekend as humanly possible. They are the race's equivalent of the swallows of Capistrano, dependably returning to the same place at the same time every year.
*
Bennett, 77, grew up in Ohio and graduated from Ohio State with a degree in Dentistry. He later switched to Anesthesiology, then earned a PhD in Pharmacology at the University of Pittsburgh, where he worked as a professor. He's still a Professor Emeritus and works about 20 hours per week as an anesthesiologist for a dentist who specializes in special needs children.
He's had a full life and could be traveling the world or relaxing at home with a martini if he desired, but the "500" and everything that goes with it pulls him back every time.
"It's not just the race, it's the folderol that goes on with it," he says. "To me it's like a theatrical play, from the sublime to the ridiculous, from comedy to tragedy. It's got mystery, it's got drama. It's got everything you can imagine.
"It's addicting."
---
Tagged with:
Dr. Richard Bennett
,
Duke Nalon
,
Indianapolis 500
,
Tony Hulman