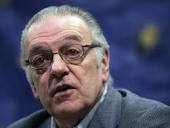 Donnie Walsh returned to the Pacers' presidency for one season in 2012 while Larry Bird took a sabbatical. He had been away four years from the franchise he had done so much to build, during which his life took some dramatic turns. 
This story from that season fills in the gaps of his absence. Walsh is still connected to the franchise in 2020, a paid consultant who keeps an office in the Pacers' practice facility. He did not participate directly in the search for a new coach, but observed the Zoom interviews and lent advice.  
There must be times when Donnie Walsh wonders if the past four years were a dream sequence. Did he really spend three seasons in New York to untangle the Knicks' financial web? Did he really live in New York City, in an apartment, away from his wife? Did he really have those three surgeries?
Evidence to the contrary can be found in the private bathroom adjacent to his office in Bankers Life Fieldhouse. When Walsh returned there to resume his position as the Pacers' team president this summer he found it to be nearly identical to how he left it in 2008. Same toiletries on the counter-top, including the same empty bottle, and the same container of shampoo in the shower.
"I thought I was in a time warp," he said.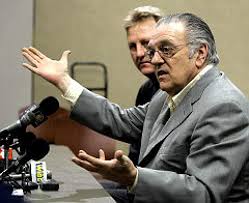 Low-maintenance Larry Bird filled the role of team president for the past four years and helped set the Pacers back on a course of upward mobility, but he didn't perform a makeover on the job any more than he did the bathroom. That's why Walsh has been able to move back into the office he held for nine years, and the job he held for 22, as if he had never left.
---
Tagged with:
Donnie Walsh
,
Indiana Pacers
,
Larry Bird
,
New York Knicks